UNITEK Maschinenbau- und Handelsges GmbH
---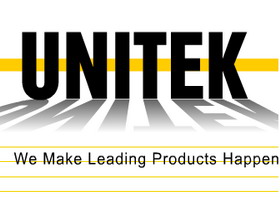 Фирма UNITEK (Австрия) - мировой лидер в разработке, производстве и поставке полного диапазона экструзионных головок, инструмента и специального оборудования для экструзионной промышленности.

The company was founded back in 1979 and has been dedicated to manufacturing state-of-the-art quality ever since, providing significantly increased productivity to the cable and extrusion industry around the world.

Close contacts with cable and machinery manufacturer, high standards of research and development as well as state-of-the-art production facilities have been the basis of UNITEK's philosophy from the very beginning. The UNITEK team of engineers, technicians, researchers and managers has a very strong background in the extrusion- and cable industry and is dedicated to providing cutting-edge solutions for the requirements encountered by todays' cable industry.

The company at a glance:

- Worldwide leading manufacturer of extrusion crossheads and peripheral equipment
- 35 years of experience in the cable industry
- Headquarters: Vienna, Austria
- Subsidiaries: USA/Canada and Japan
- Customers in over 60 countries




Please fill in the enquiry form below. Please note! B2B enquiries only.